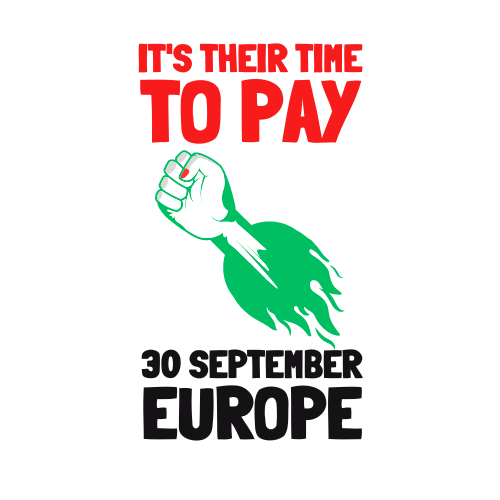 Call for marches against the cost of living
and climate crisis across Europe
September 30th
We will not take it any more!
The cost of living crisis is just a manifestation of the repeated choice to make us pay for all excesses of this completely irrational system.
Our demands:
Price controls of essential sectors (Food and water; Electricity and heating; House rents; Healthcare)
End of tax havens / fiscal paradises
Deployment of decentralised, community-based and democratically controlled renewable energy to achieve 100% of renewable electricity by 2025
Free public transport for all
Public housing for everyone
These demands can be adapted to each European country context, as long as we don't lose our ambition and they are related with making them pay for these crisis. For instance, you could add a demand in your country about debt cancellation, or about cutting luxery emissions (on private jets, golf courses, etc.).